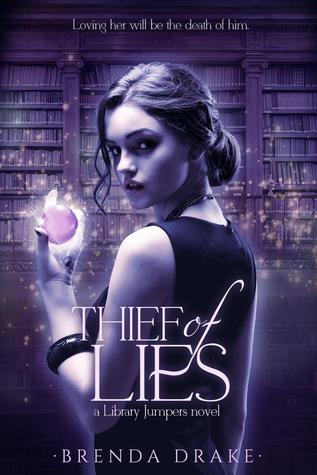 Image and blurb from Goodreads:
Gia Kearns would rather fight with boys than kiss them. That is, until Arik, a leather clad hottie in the Boston Athenaeum, suddenly disappears. While examining the book of world libraries he abandoned, Gia unwittingly speaks the key that sucks her and her friends into a photograph and transports them into a Paris library, where Arik and his Sentinels—magical knights charged with protecting humans from the creatures traveling across the gateway books—rescue them from a demonic hound.
Jumping into some of the world's most beautiful libraries would be a dream come true for Gia, if she weren't busy resisting her heart or dodging an exiled wizard seeking revenge on both the Mystik and human worlds. Add a French flirt obsessed with Arik and a fling with a young wizard, and Gia must choose between her heart and her head, between Arik's world and her own, before both are destroyed.
*******************************************************************************
My thoughts:
4 "Libraries are my favorite places" STARS.
ARC via NetGalley - THANK YOU, ENTANGLED!
This was a fun story. As a bookworm, the library jumper concept immediately grabbed me. I could easily picture myself as a super happy person discovering a world full of magic inside a library... Hmm... Wait a second... isn't that how I normally feel when I go to the library? Interesting. ;-) Except my magic isn't as real Gia's, this book's MC.
I thought this book had all the right elements to be a successful young adult fantasy. Lots of magics. Sword fighting. Villains. Prophecies and a chosen one.
The romance was strong. Arik was a great love interest, and I didn't mind the love triangle (come on, let's be honest, I adore love triangles). Bastien was an interesting character and a great addition to the cast.
The story moved fast, which meant I didn't get bored at all. I was surprised at how the author managed to keep the story moving and moving and still keep things interesting.
Overall, this was an entertaining read.