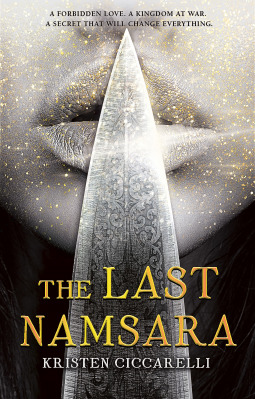 Image and blurb from Goodreads
Title
: The Last Namsara
(Iskari #1)
Author
: Kristen Ciccarelli
Category/Genre
: Young Adult Fantasy
Publication Date
: October 3rd, 2017
Publisher: HarperTeen
In the beginning, there was the Namsara: the child of sky and spirit, who carried love and laughter wherever he went. But where there is light, there must be darkness—and so there was also the Iskari. The child of blood and moonlight. The destroyer. The death-bringer.
These are the legends that Asha, daughter of the king of Firgaard, has grown up learning in hushed whispers, drawn to the forbidden figures of the past. But it isn't until she becomes the fiercest, most feared dragon slayer in the land that she takes on the role of the next Iskari—a lonely destiny that leaves her feeling more like a weapon than a girl.
Asha conquers each dragon and brings its head to the king, but no kill can free her from the shackles that await at home: her betrothal to the cruel commandant, a man who holds the truth about her nature in his palm. When she's offered the chance to gain her freedom in exchange for the life of the most powerful dragon in Firgaard, she finds that there may be more truth to the ancient stories than she ever could have expected. With the help of a secret friend—a slave boy from her betrothed's household—Asha must shed the layers of her Iskari bondage and open her heart to love, light, and a truth that has been kept from her.
This book had a lot of what I look for in fantasy. The world was familiar, but still managed to feel fresh. The main character was likable. The romance had enough heat to make me anticipate every scene between them. And there was enough action to keep me entertained.
Plus, there were dragons.
Who doesn't like dragons?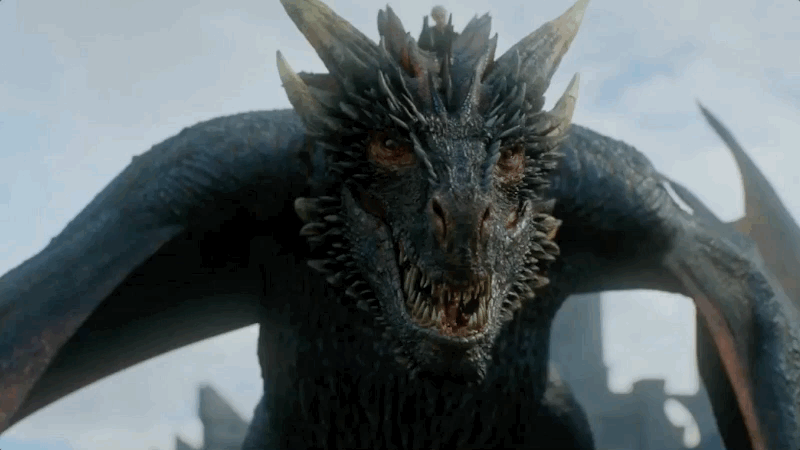 I believe the book's strongest element is the world Kristen Ciccarelli created. I loved how the author integrated the old stories with what was happening with Asha and the people around her. Even the idea that dragons responded to stories told out loud felt fresh and unique. I felt the whole thing came full circle in the end in a beautiful way.
I will say, though, that the slavery element didn't sit well with me because of Asha's involvement in it. The way she felt about it was the main thing that kept me from rating this book even higher. I have a really hard time connecting with main characters that are okay with slavery. Sure Asha had been raised to think the slavery of a whole group of people was justifiable, but her relationship with her cousin should've given her a different perspective. I honestly believe she should've started the book as someone who was at least bothered by the notion of slavery, especially considering how it affected someone she loved.
She got there eventually, but I'm also not happy with the fact it took her falling in love with a slave to get there. I'll be fair and say it wasn't the only element that made her change, but it still felt like it was the biggest one. Had she learned that lesson solely through her own experiences with the slaves (more than the boy she was falling for) or even because of her friendship with her cousin, maybe I would've been less annoyed with that aspect. Maybe….
Having said that, Asha still managed to be likable for me. Given the fact that not being anti-slavery usually makes me automatically hate characters (see my opinion on Marie Rutkoski's
The Winner's Curse), I have to say I'm truly surprised.
I think the main reason I was still able to connect with Asha was because of how much she struggled with being herself. Her misguided notion of her wickedness and her guilt over what had happened with the First Dragon made her relatable. I saw in her someone who was willing to sacrifice a lot to earn her people's forgiveness, even marrying someone who was a lot worse than she could ever be.
The entire plot point involving the dragons also helped. And yeah, the romance and her chemistry with Torwin didn't hurt, either. I really enjoyed watching the two of them together, especially when the dragons were involved. I don't think I can go into details here because of spoilers, but every scene featuring Asha, Torwin, Kozu and Shadow were among my favorites.
Now, even though I could see the whole thing coming from a mile away, I still enjoyed Asha's journey from who she thought she was to who she was always meant to be. There's no denying the beauty of that message.
I'm truly happy The Last Namsara lived up to my expectations, and even though I thought the story read like a standalone and I can't envision what a sequel would look like, I'm curious to see what else the author will do with this great world she created.
*If you liked this review (or not), if you read the book (or not), come say hello and leave your comments bellow.