Publication Date
: May 2nd, 2017
Category/Genre: New Adult Fantasy
Looming war threatens all Feyre holds dear in the third volume of the #1
New York Times
bestselling
A Court of Thorns and Roses
series.
Feyre has returned to the Spring Court, determined to gather information on Tamlin's maneuverings and the invading king threatening to bring Prythian to its knees. But to do so she must play a deadly game of deceit-and one slip may spell doom not only for Feyre, but for her world as well.
As war bears down upon them all, Feyre must decide who to trust amongst the dazzling and lethal High Lords-and hunt for allies in unexpected places.
In this thrilling third book in the #1
New York Times
bestselling series from Sarah J. Maas, the earth will be painted red as mighty armies grapple for power over the one thing that could destroy them all.
Buy Links:
Amazon
I would:
Befriend: Rhy's inner circle (Mor, Amren, Cassian, Azriel)
Go out on a date & kiss:

Cassian and Azriel. Yep, both.

Take to a desert island and leave behind:

the King of Hybern

Travel to Vegas and let Elvis Presley marry us:

Rhysand. Always and forever.
5 "My Heart is Happy" Stars
Well, that was a fabulous reading week! First, I got to experience Renée Ahdieh's new magical series, then got lost in a great hate-to-love dynamic with a YA Contemporary Romance, then revisited Beauty and the Beast with a refreshing retelling, now this… this perfection that is this book and this series.
I debated rating it 4,5 or 5 stars, but that ending deserves that final full star. It does, because it's a happy ending. The happy ending I was so afraid I wouldn't get, but thankfully Sarah J Maas took pity on me and didn't go all Leigh Bardugo on me.
What this author gave me, instead, was a story filled with love, friendship and magic. Magic in more than one sense. In fact, magic describes well everything this series is about.
Last year, ACOMAF (ACOTAR #2) was one of the three books I rated five stars. It was perfection in the way it dealt with Feyre's pain. How it reduced her to ashes to bring her back together. How it portrayed a love story that wasn't about one being stronger than the other, but about two souls coming together after they were strong individually. How it introduced new characters and made me fall so madly in love with them, I wanted nothing more than to enter their world and be their friend.
This year, ACOWAR (ACOTAR #3) is the second book I rate five stars. It is perfection in the way it continues to portray a strong Feyre who now knows how strong she is. A Feyre who is so different from the insecure girl we met in the beginning of this journey. A Feyre who isn't afraid to stand up to those she loves and faces her enemies and fights them. A Feyre who doesn't break when she's shown the darkness inside of her, but, instead, learns how to love the good and the bad.
"Only you can decide what breaks you, Cursebreaker. Only you."



"It's a rare person to face who they are and not run from it - not be broken by it."
ACOWAR is perfection in the way it explores a healthy, beautiful and powerful love story between two people who support each other every step of the way. Rhysand and Feyre's relationship goes beyond what I expected. It's about mutual respect, about empowering your partner and being there for them when they make tough choices instead of making the choices for them. It's about support and love and understanding. It's everything. It was why I loved Stefan and Elena on The Vampire Diaries. It's why I'll always respect a man who respects the woman he loves. It's OTP.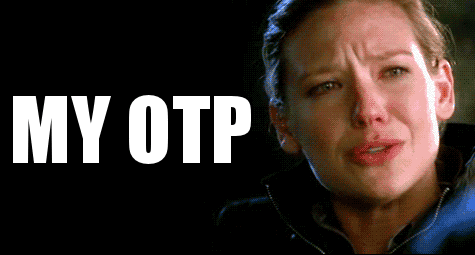 I'm so, so happy I got to see them together for so much of this book. I'm so, so happy Sarah J Maas didn't try to break them apart again. Because in allowing them to fight side by side, she also allowed us to be there with these two characters as their love for each other grew and developed into the kind of relationship that makes me believe in happy ever after. Feyre and Rhysand, thank you for existing.
ACOWAR is also perfection in the way it explores friendship. We got to see so much of Cassian, Nesta, Azriel, Mor, Lucien, Elain, and Amren

. These are all characters I've come to appreciate and love since the beginning of the series—or since they were introduced. And what made me love them so fiercely was their love for each other. Not only romantic love, though I ship Cassian and Nesta with a force that I can barely hold inside me. Those two… Those two!!!!!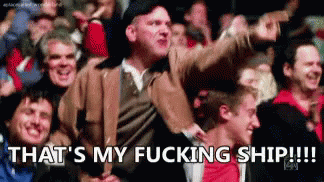 But the kind of love that inspired me most was the love they have for each other as friends and family. Family above all. The way Cassian, Rhys and Azriel interact and care for one another as brothers. How they yell because they're terrified of the other getting hurt. How they refuse to leave the other's side until they're fully healed. And then with Mor and Amren, it's all about the bantering and the laughing—or even the crying when they're stupid and do things to protect, but end up hurting the other. When they sacrifice. So much sacrifice.
And when they open their arms, their homes and their city to welcome Feyre's sisters, Nesta and Elain, and her friend, Lucien. When they look at Feyre and say they'll protect her with their lives.
When Rhysand makes me sob when he delivers the kind of speech that breaks all the walls around your heart. If you've been following the series since the beginning, like I have, I dare you not to freaking cry.
No crying gifs will ever be enough to explain what I felt reading that scene. The perfection of it.
And, mostly, ACOWAR is perfection in how it treats its characters and their arcs. Rhysand is beyond words. HE. IS. PERFECTION. He's friend, lover, hero, strength and vulnerability, sadness and joy. He is Rhysand, and after everything he did for the people he loved in this book, after how he sacrificed and sacrificed, after he stood beside Feyre and supported her through every tough choice, after he opened his arms and forgave people who had wronged him, after EVERYTHING, he was upgraded to my book husband alongside the other love of my love, Jericho Barrons.
But Rhysand and Feyre and the inner circle weren't the only ones who got special treatment. Enemies turned into friends. Villain's motivations left that muddy territory ACOMAF left them and came into the light, showing us that there was much more inside them than we first thought. Tamlin hurt himself, hurt Feyre and hurt me, but in the end came through. I know I shouldn't, but I still feel for him. I feel for the angry man trapped inside him, because ACOTAR showed me he was good, and ACOWAR confirmed that we can still find that inside him. I didn't want him to get Feyre back (nothing can get between my love for Rhysand and Feyre as a couple), but I also want him to find happiness. I want him to heal.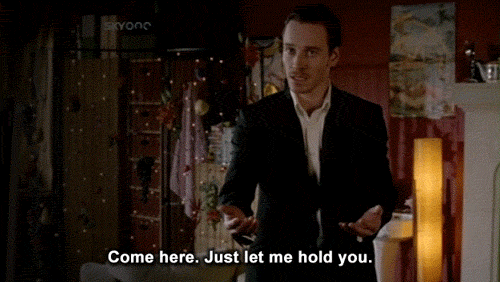 And finally, SPOILER ALERT HERE:
ACOWAR was perfection in how it wasn't afraid of giving us a happy ending. Though there will be other books set in this world, it looks like this was the end of the trilogy that tells the story of Feyre. So I'm assuming she won't be the narrator for the next books coming. That meant Sarah J Maas had to give us some sort of ending—at least an ending to that storyline, and she didn't disappoint. Feyre fought a battle that had my heart racing the entire time. She faced her enemies alongside the people she loved. She went into that final battle convinced her family (this includes the inner circle) wouldn't come out of it alive. Maybe she wouldn't make it, either. And for the love of the Cauldron, I believed her. I knew she wouldn't die. Nor would Rhysand. But I feared for everyone else—mostly Cassian and Nesta. Then I feared for Azriel. Then Mor. Then Amren. Then Lucian and Elain, because that ship is also sailing and I'm going with it.
I thought Sarah J Maas would take a page from Leigh Bardugo's book and rip my heart out, but thankfully, OMG, THANK YOU SO MUCH SARAH, my babies survived. All of them.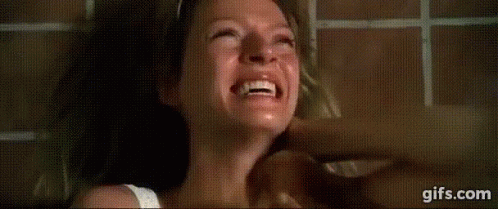 I can't even describe how happy that ending made me. I can't even. I'm unable to even. I just… THANK YOU. Thank you for writing this series. Thank you for making me so happy. Thank you for once again making me stay up until four a.m. because I couldn't stop reading. And thank you for the pain of having to temporarily let go of these characters when the chapters ended, because this pain means that I found people to love inside your pages. Sarah J Maas, thank you for writing a series I'll always remember and love.
*If you liked this review (or not), if you read the book (or not), come say hello and leave your comments bellow.