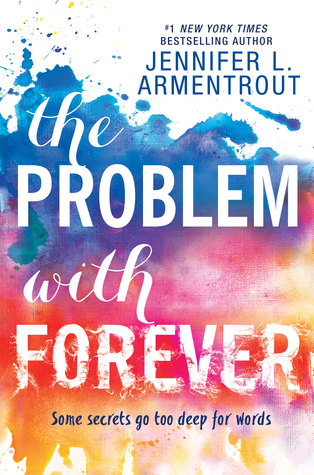 Age Category/Genre: Young Adult Contemporary
Publication Date: May 17th, 2016
Publisher: Harlequin Teen
A story about friendship, survival and finding your voice
Growing up, Mallory Dodge learned that the best way to survive was to say nothing. And even though it's been four years since her nightmare ended, she's beginning to worry that the fear that holds her back will last a lifetime. Now, after years of homeschooling, Mallory must face a new milestone—spending her senior year at a public high school. But she never imagined she'd run into Rider Stark, the friend and protector she hasn't seen since childhood, on her very first day.
It doesn't take long for Mallory to realize that the connection she shared with Rider never really faded. Yet soon it becomes apparent that she's not the only one grappling with lingering scars from the past. And as she watches Rider's life spiral out of control, Mallory must make a choice between staying silent and speaking out—for the people she loves, the life she wants and the truths that need to be heard.
4.5 "Forever" Stars
This was much more touching and beautiful than I expected.
It'd been a while since I'd last read anything by this author, but I knew I could count on her to write amazing romances and shippable couples. The Problem with Forever had that and much more.
A book about a main character who has gone through a horrible childhood and has had difficulty speaking as a result of those traumas, this book and its overall message really touched me.
I loved, loved, loved Mallory. Everything about her worked for me. Just the way she thought and saw the world was enough to make me fall in love with her. There were so many situations where I saw myself in her.
I loved how brave she was. I loved how, despite fearing so much, she faced those fears in a way that was almost as quiet as her, but was just as effective. How she was honest with her adoptive parents when lying was a much easier path. How she enrolled in a speech class when speaking was so hard for her. How she took the opportunity to make friends when it was presented to her, despite having little experience with it. I don't think Mallory realized her brave she was, and I loved how the author chose to portray her that way because it made her finding her voice a much more special journey.
And what a journey it was. Mallory learned so much about who she was, and grew so much from the first to the last page of this book, that I felt like I grew with her. And growing for Mallory didn't equal becoming someone else, which was something I truly appreciated. As an introvert myself, I loved that she was still quiet and shy and a work-in-progress (as she called herself) in the end of this book, but it still felt like she had truly evolved.
Another huge reason I loved Mallory was because of how respectful of Rider's relationship she was. It's rare for me to find a book that has the "love interest has a girlfriend/boyfriend" trope and manages to not turn the main character into a home wrecker. Authors normally resort to girl-hate (making the girlfriend a horrible person who doesn't deserve the love interest) or cheating, and those two are no-no for me. None of that was present here.
Mallory saw the way Rider's girlfriend warned her to back off her boyfriend as what it was and she never made a move on Rider while he was in a relationship. I loved all those little internals where she questioned her actions, worrying if they were going to be interpreted in the wrong way, or when she policed herself so she wouldn't show him her feelings for him. It was such a mature way to handle the whole thing, and for someone so young, it only made me admire Mallory more.
It also made me admire Rider, because despite being so obviously in love with Mallory, he didn't do anything that could be considered cheating. He broke it off with his girlfriend and he seemed to be truly devastated by that, because he didn't want to hurt the girl. He was respectful of both of them.
Since I'm already talking about the romance, let me just say: OMG, I was so involved in Rider and Mallory from the very beginning. The whole falling in love with my best friend, who also happens to be the little boy who used to save me from our abusive foster parents, who also happens to have become such a hot guy in the years we were apart, who also calls me by a special nickname, had me swooning so hard. Dude. Those two together were perfection and everything about it worked. Everything.
Other things that worked in this book: Mallory's relationship with her adoptive parents and how she showed them that she was grateful for everything they did, but she was always her own person, which meant she couldn't agree with everything they wanted just to make them happy. Mallory's friendship with Jayden (tears here because that scene with Hector saying "That's my brother?" over and over broke me) and Ainsley (OMG, her arc also broke my heart—and I need her with Hector). Mallory's hobby and career aspirations. The speech teacher making a difference in his student's lives. Everything Mallory. Everything Rider too, because he was pretty awesome and so respectful and such a boyfriend material, and because life was not easy on him but he still turned out more than okay. And because he finally realized he mattered--and I'm going to stop because I'm getting emotional now.
Basically, the cute, adorable, swoony romance was something I'd come to expect from this author, but this book surprised me with how beautiful it was, how perfect the message was, how amazing the love interest was and how much I loved the protagonist.
*If you liked this review (or not), if you read the book (or not), come say hello and leave your comments bellow.