Image and blurb from Goodreads
Author: Tarun Shanker & Kelly Zekas
Category/Genre: Young Adult Historical Fantasy
Publication Date
: March 14th, 2017
Publisher: Swoon Reads
England, 1883. Still recovering from a devastating loss, Evelyn is determined to use her powers to save other gifted people from those who would harm them. But when her rescue of a young telekinetic girl goes terribly wrong, Evelyn finds herself indebted to a secret society devoted to recruiting and protecting people like Evelyn and her friends.

As she follows the Society's orders, healing the sick and embarking on perilous recruitment missions, Evelyn sees her problems disappear. Her reputation is repaired, her friends are provided for, and her parents are newly wealthy. She reunites with the dashing Mr. Kent and recovers the reclusive Mr. Braddock (who has much less to brood over now that the Society can help him to control his dangerous power). But Evelyn can't help fearing the Society is more sinister than it appears...
Buy Links:
Amazon
3.5 "I'll take a Mr. Kent, please" Stars
After enjoying These Vicious Masks, I jumped right into These Ruthless Deeds to follow Evelyn, Mr. Kent and Mr. Braddock to their next adventure. At first, I had to keep myself entertained with only Evelyn—not that this was a problem because Evelyn is strong and funny enough to keep the story interesting—but as soon as Mr. Kent came back into scene I remembered why I liked this story so much.
Sure, the whole X-Men abilities in Victorian era is what makes the story unique, but Mr. Kent was what made it truly engaging and interesting to me.
The story starts with Evelyn mourning the loss of her sister. I was right with her, since I couldn't believe after everything she had gone through Rose was dead! I wanted to keep my review of book 1 spoiler free, so I didn't rant about this, but here I can: Dude, that was totally heartbreaking and unfair. Rose and Evelyn deserved better. Even Mr. Braddock deserved better. Poor guy had to live with knowing he had killed Rose! No wonder he went M.I.A.
To try to keep herself from falling apart, Evelyn focuses on finding people with powers and helping them. That's how she finds the Society—the same one who funded the crazy doctor that abducted Rose and caused all the chaos in book 1. She's reluctant to join them at first, but once Mr. Kent (WELCOME BACK, BABY!) and the rest of her friends decide they want in, Evelyn finally relents. They also make tons of promises that they're only looking to help people like her.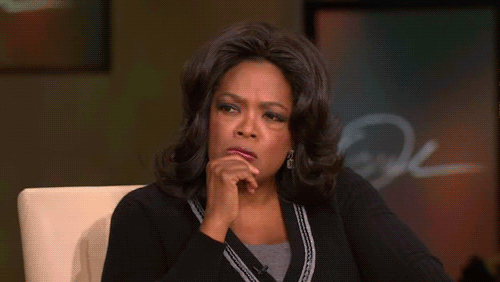 I didn't believe that for a second, and I was kind of surprised Mr. Kent and Evelyn fell for it. Sure they were reluctant, but they actually joined in. I thought their reaction would be a bit different given everything that had happened in book 1, but I was willing to go with it. Especially because it meant Evelyn and Mr. Kent would be spending more time together. With Mr. Braddock temporarily out of the way, I was hoping Evelyn would finally realize she had feelings for her friend.
It didn't exactly go as I planned in the romance department, but it went as predicted in the "the Society will screw you" one. After going into some missions with the excuse of helping others, Evelyn discovers the Society was more into imprisoning people with powers than anything else. Once they challenged them, people Mr. Kent and Evelyn loved the most got hurt. So it was time they started another mess to try to get out from the one they were already living in. Meaning: it was time for action.
Things moved fast in this book. Maybe faster than the last time, but there was still time to introduce new characters. We got to see a little bit me of the guy we met in the epilogue who could cross walls, then we met a girl who could explode things just by staring at it (0ne of my favorite new characters) and a girl who could control the weather (another kickass female character I want to see more of). We're also finally introduced to Catherine, Evelyn's best friend. Although she has no super powers, she's smart and loving and interesting. Yay for girl power here!
Now, about the boys… I'm officially, irrevocably on Team Mr. Kent. For some reason, Mr. Braddock has lost its appeal completely. I can't ship him with Evelyn anymore. Maybe that's because while we got to spend more and more time with Mr. Kent, we spent less and less with Mr. Braddock and I'm at a point where I can't even understand why Evelyn thinks she likes him.
**SPOILER ALERT****SPOILER ALERT****SPOILER ALERT**
I can't even tell you how upset I am that this is looking more and more like a Mr. Braddock/Evelyn endgame. Mr. Kent pretty much gave up on her by the end of this book because she decided she's in love with the other guy, and he doesn't want to get in the way of that. His speech was beautiful because, yes, he deserves someone who wants to love him, but it broke my heart. Evelyn, WTF are you doing? You need to reevaluate your choices, girl. There's no way Mr. Braddock is the best choice for her. This might be my bias talking, but he's not half as interesting as Mr. Kent. His interactions with her aren't half as interesting as the ones Evelyn has with Mr. Kent. I'm so frustrated!!!! I hate when my ship isn't canon!!
**END OF SPOILER **** END OF SPOILER **** END OF SPOILER**
No matter who Evelyn chooses, I can't see myself moving teams. Not when Mr. Kent continues to use his powers in the cleverest ways. Not while he keeps making me laugh.
"Now sir, I don't want to force you. Only if you wouldn't mind sharing--what are your cards?""A king and a five," the man said, red-faced and very frustrated with his slip."How generous of you to say. I will take another card, please," Mr. Kent said to the croupier.He smiled upon receiving his third card and when all the cards were overturned, he was declared the winner again. His winnings doubled.
It'll always be Mr. Kent for me.
Enough about Mr. Kent... For now.
Something else I liked about this book was how it continued the theme from the last one: the importance of family and how loving someone can lead to so much happiness, but also a lot of destruction if you're not careful.
These Ruthless Deeds
moved a lot faster than the first book, but it was always moving by the same thing: Evelyn's love for her dead sister. She got involved in this superpower stuff because of Rose and she continued down that path also because of Rose. She was often thinking about what Rose would want her to do if she was alive. And towards the end, Evelyn's love created a lot of chaos. I mean, when I say a lot, I mean A LOT.
That ending?? I'm not even sure what to think about it yet. On one hand, I understand why she chose what she did and find it hard to judge her. On the other hand, I'm judging the heck out of her.
Even though I suspect there was some powerful influence there clouding her decision-making abilities. I guess we'll see if I'm right or not. I'm afraid the authors will have to work hard here to make me like Evelyn the way I did before.
Overall, this was a good sequel and it ended with a bomb that will leave readers anxious for the next book. There will be a next book, right? Because I can't go too long without my Mr. Kent fix. Gimme more, please!
*If you liked this review (or not), if you read the book (or not), come say hello and leave your comments bellow.