#T5W
or
Top 5 Wednesday

is a weekly meme created by
Lainey & hosted on
the Goodreads T5W group. Come join us!
This week's theme is:
Books I Felt Betrayed By
We Were Liars
by E. Lockhart
This was supposed to be phenomenal. A while ago, everyone was talking about it and I went into it with high expectations. I was sure I'd love it and be totally impressed by the big twist. None of that happened.
Glass Sword
by Victoria Aveyard
I felt betrayed by the publishing world in general with this one. There's so much hype around this story, and then there's this book. I don't normally hate things with the passion I hate this MC. So, yeah...Such a letdown.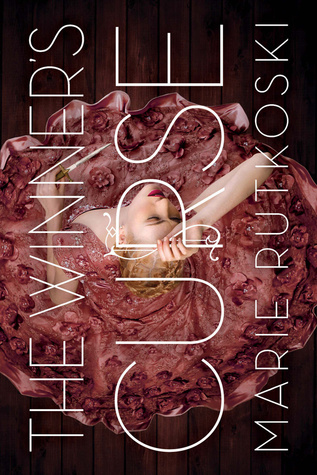 The Winner's Curse
by Marie Rutkoski
This is going to sound harsh, but I feel betrayed by everyone who didn't (and still doesn't) see how poorly slavery is treated in this book, and how the main character is a snob who pretends not to like slavery, but is too self-centered to give a damn. #sorrynotsorry
This book promised me a unique setting, and it didn't deliver. While there were enough details to assure me the author had experienced Japan, it didn't make me experience Japan. The fact that the main character lived in an American bubble inside Tokyo took away from the whole thing.
America's Next Reality Star
by Laura Heffernan
This was advertised (at least where I saw it) as contemporary romance, but it felt a lot more like Women's Fiction. We didn't meet the LI until much later into the book, and the MC and LI didn't even spend that much time together. I liked it, but I was expecting something different.