#T5W
or
Top 5 Wednesday

is a weekly meme created by
Lainey & hosted on
the Goodreads T5W group. Come join us!
This week's theme is:
Favorite Non-Canon Ships
#1 - Stelena
Stefan Salvatore and Elena Gilbert
I will always, ALWAYS be Stelena. It doesn't matter if they ruin this couple in the books and the series (Julie Plec, I'll never forgive you for season 4 and 5 and what you did to Elena by forcing her to change because of an abusive relationship that is so unhealthy it makes me sick *rant over*). It doesn't matter that it looks like so many people want Damon and Elena together. Nothing matters because Stelena will always be my OTP. Always.
P.S.: My heart can't even take that gif. It's too much. Too precious. Too perfect.
#2 -
Celaena
and
Chaol
I know the series isn't over and I'm so confused by all that's happening with characters changing names, adding tons of new characters and stuff, but I don't have a good feeling about this one. My heart refuses to let go, though.
Another unfinished series, but one with strong OTP material that can lead to my heart getting shredded to pieces. Why? Because Ms.Cross wrote a great rival. Ronan, the crown prince, was so hard to hate, which means Emilia might end up choosing him and making me cry. Hard.
#4- Helene and Elias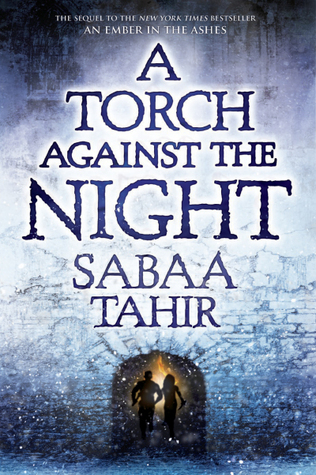 This one is kind of confusing to me because there are times I want Laia and Elias together, but I fell hard for Helene while reading the second book in this series. Now I want Helene and Elias to be an item, and I don't think I'm getting that. Not with all the sh*t going on in the Empire. Not with Laia in the way.
So, what do you think about these choices? Have you read any of them? Share you opinion bellow.