This week's theme is:
In honor of Fall TV, do a tv-themed topic.
Well, I've been doing something similar with some of my reviews with the "My Life as a Book" segment, where I relate the book and/or its characters with one of the TV shows I watch/watched and/or loved.
So, basically, I love this topic and I'll be relating some of the characters from books I read with shows I know.
Character/Book: Lucy London from Imperfect Chemistry by Mary Frame.
TV Show: She's fit right in with the crazy and adorable people from The Big Bang Theory.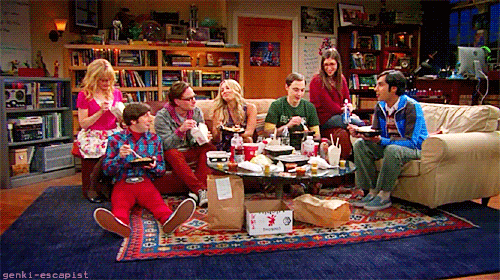 Character/Book: Elissa Holt from Wicked Heart by Leisa Rayven
TV Show
: She'd be the perfect person to work with the crew of Smash
Character/Book: Nora, Crosbie and Kellan from Undecided by Julianna Keyes
TV Show
: Imagine how awesome of a party it'd be if you put them together with the guys from Greek.
Character/Book: Ella and the Royals from Paper Princess by Erin Watt
TV Show
: You know what I'm about to say...xoxo, Gossip Girl
Character/Book: Anna Curtis from A Good Killing by Allison Leotta
TV Show
: I think sex-crimes prosecutor Anna Curtis would make a great addition the Law & Order: SVU team
Character/Book: Shayne, Ryleigh and Paige from the L.A. Liaisons series by Brooke Blaine
TV Show
: These women should star in a L.A. version of Sex & The City
Character/Book: Chloe from Love, Chloe by Alessandra Torre
TV Show
: Chloe would be the perfect character for a Sex and the City meets Gossip Girl show
So, what do you think about these choices? Have you read any of them? Share you opinion bellow.