#

Book Traveling Thursdays

is a weekly meme created by Cátia (The Girl Who Read Too Much) and Danielle (Danielle's Book Blog) and hosted
on
this Goodreads group.
Come join us!
This week's theme is:
National Book Lovers Day
"C
hoose a book you think every book lover should read."
My choice for the week is
Harry Potter
by J.K. Rowling
To be more specific - I chose my favorite book in the series
Harry Potter & the Globet of Fire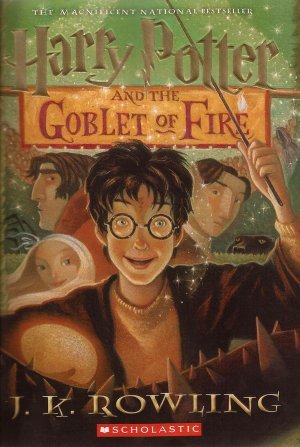 I didn't grow up obsessing over Harry Potter like most people.
I discovered these books pretty late, but I was in awe of the world J.K. Rowling created, so, yeah, every book lover should read all of the books in the series.
HP & TGOF is my favorite because it's when I see a big difference between the kids they used to be and the teens they're turning into.
In fact, I'm surprised at the amount of horrible HP covers. These three are just a few of the examples.
So, what do you think about these covers? Have you read this book? Share you opinion bellow.