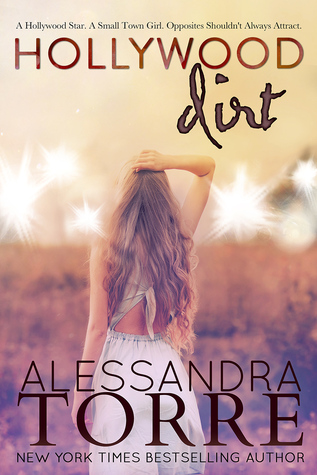 Images and Blurb from Goodreads
Author: Alessandra Torre
About the book:
Cole Masten.
Abandoned by his superstar wife, Hollywood's Perfect Husband is now Hollywood's Sexiest Bachelor: partying hard and screwing even harder. Watch out Los Angeles, there's a new bad boy in town.
Summer Jenkins.
That's me, a small town girl stuck in Quincy, Georgia. I cook some mean chicken and dumplins, can bluff a grown man out of his savings in poker, and was voted Most Friendly my senior year.
We were from different worlds. Our lives shouldn't have collided. But then Cole Masten read a book about my small town. And six months later, his jet landed on our dusty airstrip, and he brought Hollywood with him.
From the start, I knew he was trouble. For our town. And for me.
Sometimes, opposites just aren't meant to attract.
My thoughts:
4.5 "
Hollywood vs. Small Town" STARS
This was a very entertaining and sexy read! Summer's voice was pretty phenomenal (although I can't say I was as impressed with Cole's). The switch from 1st to 3rd person wasn't my favorite choice, but I was so into the story and their romance that it didn't bother me as much as I thought it would.
The Hollywood vibe mixed with the small town setting was my favorite thing. Loved it. Summer and Cole's fight and sexual attraction made this book extra especial. If you like hate-to-love tropes, you should definitely read this.
Funny how this book looked quite long (100 chapters. WTF?) but it didn't *feel* that way because the story was great.
By the way, I'd love to have Summer as my friend. The way she handled Cole when he showed up. Her one liners. Her sass. Her drive. The way she cared for her mom. How lonely she was and desperate for a friend (I wish we had more of her friendship with Ben -- they were both pretty great). And that shit she pulled at her dinner rehearsal. HahahahA. Precious. And disgusting. But I loved it.