Title: American Queen
Publication date: October 25th, 2016
Category/Genre: Adult Contemporary Romance/Erotica
It starts with a stolen kiss under an English sky, and it ends with a walk down the aisle. It starts with the President sending his best friend to woo me on his behalf, and it ends with my heart split in two. It starts with buried secrets and dangerous desires…and ends with the three of us bound together with a hateful love sharper than any barbed wire.
My name is Greer Galloway, and I serve at the pleasure of the President of the United States
This is the story of an American Queen.

Sierra Simone is a USA Today Bestselling former librarian (who spent too much time reading romance novels at the information desk.)
She lives with her husband and family in Kansas City.



4 "Out of my comfort zone" Stars
ARC provided by author
Thank you!
WTF did I just read? I mean… I mean… this was SO not what I expected from reading the blurb.
When I read the synopsis, I thought I was going to get a Scandal-like romance. Girl falls in love with POTUS, and because of political reasons or because of a third person, they can't be together. And while some of that is still true, there's just some much more to that "three of us bound together" part of the synopsis. SO much more!
Look, I don't normally read books with ménage as part of the plot, and after having read some books with BDSM, I decided that wasn't for me, either. I just can't get behind the whole submissive thing. It always ends up making me feel uncomfortable when I have to watch/read about a woman completely surrendering (and often humiliating) herself to a man.
This book has both of those things (ménage and BDSM), and I still read it in one sitting.
Part of the reason it intrigued me so much was because of the Scandal-like plot. I'm a fan of that show's first couple seasons. And, yes, I'm an Olitz fan.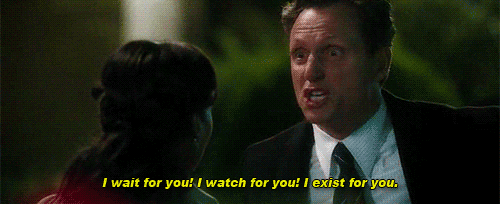 Or was…. Because Shonda ruined both Olivia and Fitz characters the last couple seasons. That's a rant for another time, though.
But this book promised something intense involving the POTUS, and my mind instantly went to that show and how powerful the love between Olivia and Fitz were when they couldn't be together and all that…
But the reason I kept reading (since it turned out to be nothing like Scandal) was the writing. This is my first book by this author, but Sierra Simone's writing is simple, but addictive. Judging from the other books listed under her name on Goodreads, she doesn't hold back punches when it comes to taboos and concepts/scenes that will make the conservative in you want to hide.
This book reminds me of another title I recently finished: Corrupt by Penelope Douglas. Those are not books for the faint of heart or people easily impressed. Like Corrupt, American Queen is about sex and power and experimenting and pushing your boundaries. It's about scandal (the word, not the show). It's hot. Extremely hot, but not traditionally hot, maybe. I can't say too much about it because it'll spoil the experience of reading it, but if you like your romance traditional, then maybe that's not the best book for you. Or maybe it is, because I like my romance traditional and I still couldn't put this down.
Yeah, this book will leave you confused. And bothered. In a lot of ways.
Wanna know the third reason I was entertained? It answers by the name of Emery. While I'm still not sure how I feel about Ash (I'm not his biggest fan at the moment), I really, really like Emery. There was just this quiet aggression about him that made me see him as the true alpha, although he acted like the complete opposite when around Ash. I'm just team Emery, and I don't see this changing any time soon.
And as to the reason I'll be coming back for more… Oh, well, that cliffhanger didn't leave much of option, did it?
*If you liked this review (or not), if you read the book (or not), come say hello and leave your comments bellow.