#

Book Traveling Thursdays

is a weekly meme created by Cátia (The Girl Who Read Too Much) and Danielle (Danielle's Book Blog) and hosted
on
this Goodreads group.
Come join us!
This week's theme is:
Because some sequels are better than the first book
"
Choose your favorite sequel
."
My choice for the week is
Unravel Me
(Shatter Me #2)
by Tahereh Mafi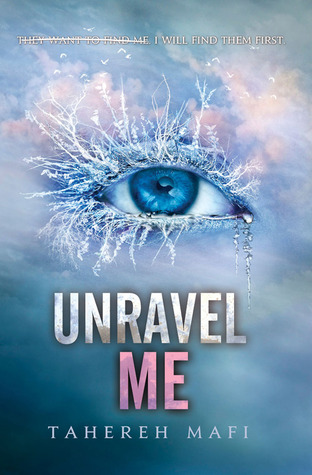 I had a love and hate relationship with this series, especially because of the serious character assassination that happened in book three.
Having said that, I enjoyed reading the first and the second book.
The reason I think book 2 is better than book 1 is quite simple: freaking Warner.
I don't hate the cover, but I can't say I love it either. I see that they're using the girl from the original cover of Shatter Me, but this just looks too dark.
The U.S. cover is much prettier, in my opinion.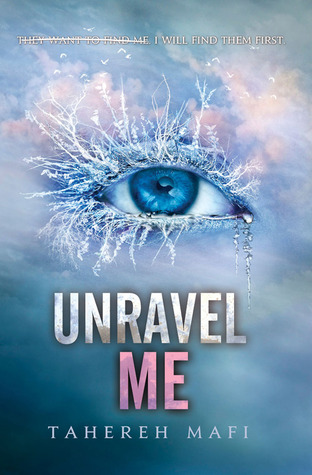 I do love this cover. It's so unique and stunning. It's definitely my favorite.
But... these covers bellow are also sooo pretty:
Russian (hardcover)
| German (ebook)
| Spanish (paperback) | Indonesian (paperback)
| French
I love how they all share a theme: a girl in a beautiful dress with the wind element and beautiful colors.
Australian (paperback) | Czech (hardcover) | Chinese (paperback) | Mexican (Kindle Edition) | Swedish (hardcover)
I don't get what's going on with any of these covers. I mean... they're all so bad. The Chinese one could've made my favorite's list because of the girl in the dress, but they had to puyt all that pink in there and ruin it for me. Blah.
So, what do you think about these covers? Have you read this book? Share you opinion bellow.