Publication Date
: April 30th, 2017
Category/Genre
: Contemporary Romance
Max Riley is the man of your dreams. Or at least he will be, for a price.
As his alter-ego Mister Romance, Max is a drop-dead gorgeous escort who makes romantic fantasies come to life. No sex, just swoon-worthy dates to die for, and the cream of New York's socialites can't get enough. Whether they want a dominating billionaire, bad boy with a heart of gold, hot geek, sexy biker, or best friend who loves them from afar, Max can make it all happen, but he's careful to keep his real identity a secret.
Enter investigative journalist Eden Tate. Having caught wind of the urban legend of Mister Romance from a lovestruck client, Eden is determined to publish a scathing expose on Max and his ability to swindle lonely society women out of their fortunes.
Desperate to protect his anonymity and his clients, Max challenges Eden to give him three dates. If she doesn't fall in love with him, she can run her story with his blessing. If she succumbs to his charms, the story dies.
Cynical Eden has no doubt she can resist his fake romance personas, but when the real Max admits he's falling for her, she has to decide if the professional liar is telling the truth, or if the passionate man with the mysterious past is just one more character designed to con her out of her career-making story.
Don't miss this sizzling new standalone from the internationally best selling author of Bad Romeo, Broken Juliet, and Wicked Heart.
Pre-Order: Amazon
ARC provided by the author
Well, it's no secret I'm a fan of Leisa Rayven and her sexy stories. About a year ago, I read Wicked Heart and I spent the rest of 2016 talking about how much I loved that book. In case you don't know this, check my

review

and you'll get a better idea. Spoiler alert: I'm still obsessed with it.
So 2017 rolls in and I hear Leisa is writing another book called Mister Romance, a story about a male escort.
A male escort as the love interest.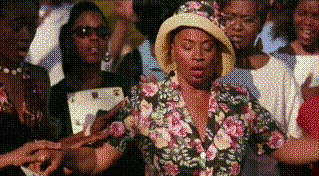 Do you have any idea how long I've waited for a book like this? No? Well, a really long time. And it was coming from one of my go-to authors, so if you guessed that I started screaming, you're totally right.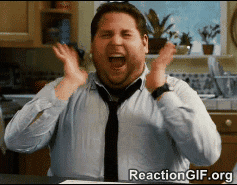 I could. not. wait. Then the cover came in and OMG, THAT FREAKING COVER!!! I COULD NOT BREATHE. Like the original cover for Wicked Heart, this cover was just freaking everything. Everything. Go look at it again. I know you want to.
So, yeah, I freaked out so much I pretty much begged Leisa Rayven for an ARC on Twitter, and she's the best person because she took pity on me and gifted me with an advanced copy of this freaking perfect book.
In short: This book is amazing. Pre-order it right now. It's coming out tomorrow. Don't waste time. Start reading the moment Amazon delivers it on your Kindle. Do it!
For the long version, stay with me.
Leisa Rayven is the best, but she's a little evil because she sent me the ARC late at night (at least it was late here), and what do you think I did when I got it?
And it was just like, "Oh, I'm just going to read the first chapter to get to know the main character and then I'll stop". HAHAHAHAHHAHAH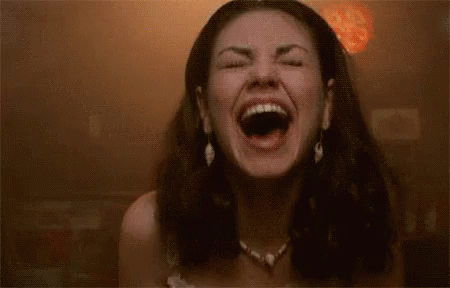 So not what happened. Obviously.
I started reading and suddenly it was 4 am on a Friday!!!!! And I had to get up mega early the next day. And I knew I had a busy couple of days ahead, and that I'd also have people over on the weekend, so why, why did I torture myself by starting this book??
The only reasonable solution was to try to read as much as I could when people were not looking. Yeah, I'm the best host. #sorrynotsorry
Now, it's mega late on Sunday and I've finished it. And I'm so happy and tired AF. Honestly, I'd do it all over again.
Mister Romance
is worth all the missing hours of sleep. It's worth taking a day off to sit and do nothing but get to know Eden Tate and Max Riley. Lose yourself in these two strong and complex human beings who find their way to each other even when they didn't want to initially.
Eden Tate is the woman who'll allow you inside her head as she tells you her story and the tale of a male escort known as Mister Romance. Eden learns about this mysterious man through her sister (LOVE the relationship between them) and, as journalist looking for the article that will finally land her a promotion, she's more than eager to find out who he is and expose everything about him. Let's just say Eden doesn't think very highly of the man who goes out on dates with rich woman to "romance them" for a ridiculous amount of money. She thinks he's a con artist.
It also doesn't help that Eden doesn't believe in romance. She's single, sexually active and not looking to change that.
Max is a complex character we get to know little by little as he reveals more of himself to Eden. What we know in the beginning is that he gets paid to play roles and seduce and show women who pay him too much $$$$/date how to have a perfect time with the man of their fantasies. We also know that he doesn't sleep with them. Ever. For Max, it's all about romance and not sex, and if you don't know the difference, then trust him to enlighten you.
Max and Eden's path crosses when Eden tries to get a date with Mister Romance so she can infiltrate his life/business and expose him and his clients. But Max is smart, so he sees something is up and turns her down. That doesn't stop Eden, and Max realizes the only way to stop her is to contact her. Then, they make a deal: she agrees to go on three dates with him and he'll tell her everything. There's a catch: if Eden falls in love with him, she'll refrain from publishing the article with everything he told her.
This means….Let the romance games begin.
I'll tell you, the game begins early on. And it's sexy AF.
In fact, it begins before you even realize. I caught on to what was happening in the first 15/20%, and at 4 a.m., when the "reveal" came, I started screaming: "I knew it! I knew it!"
This was 24% in, and I was already this invested.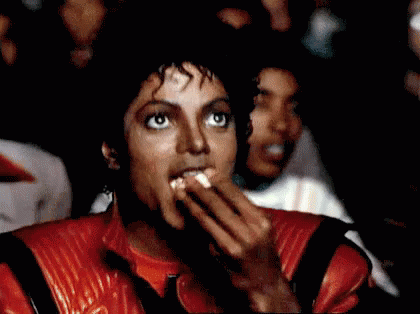 This feeling didn't change as the story progressed. On the contrary, it only increased. I was so freaking in and losing myself with everything Max did to seduce Eden. I adored every twist and turn. Every character he played on their dates and every time he was himself with her. I adored how Eden had an inner battle when she realized romance was something she was scared of because of her past, but not exactly something she didn't want.
Eden was easy to relate to and Max (Mister Romance) was even easier to desire. I wanted to be her and I wanted to have him, which is exactly what an author should want from her readers. All their scenes together were hot, intense and filled with sexual tension, which is something I've come to expect from Leisa Rayven's books. But there was more than that (as if that wasn't good enough).
Eden and Max had complex backstories. They were people shaped by their past and their traumas. People who carried ghosts, but found in each other the strength to fight those. There was more than just sexual tension. There was complexity, and that's always something I'll appreciate.
Speaking of sexual tension, I loved, loved, loved the pacing. The whole "I want you, but we shouldn't" theme hit me in the feels. It lasted just as long as it needed to work for me. That means the characters and the readers won't get instant satisfaction (and they shouldn't). We'll all have to beg for it and when things explode, they'll explode perfectly. Meaning, you'll have to wait for it, but you won't mind waiting because the journey is angst-filled, and when you get to the sexy times, they're freaking sexy. Those are definitely my favorite kind of romances. *sighs*
From the intriguing premise, the gorgeous cover, the likable and relatable characters to the amazing sexy scenes, Mister Romance is what you're looking for if you're into a good romance story. Go get the book and experience the wonders of being romanced by Mister Romance.
*If you liked this review (or not), if you read the book (or not), come say hello and leave your comments bellow.