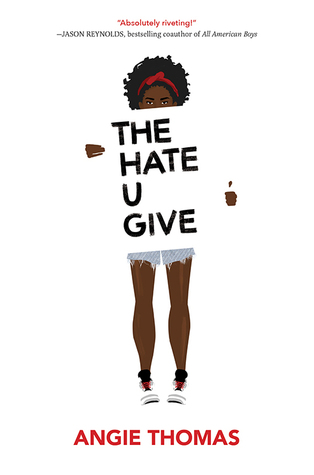 Publication Date
: February 28th, 2017
Publisher
: Balzer + Bray
Category/Genre: Young Adult Contemporary
Sixteen-year-old Starr Carter moves between two worlds: the poor neighborhood where she lives and the fancy suburban prep school she attends. The uneasy balance between these worlds is shattered when Starr witnesses the fatal shooting of her childhood best friend Khalil at the hands of a police officer. Khalil was unarmed.
Soon afterward, his death is a national headline. Some are calling him a thug, maybe even a drug dealer and a gangbanger. Protesters are taking to the streets in Khalil's name. Some cops and the local drug lord try to intimidate Starr and her family. What everyone wants to know is: what
really
went down that night? And the only person alive who can answer that is Starr.
But what Starr does or does not say could upend her community. It could also endanger her life.
Goodreads
5 "Important, stunning and real" Stars
The Hate U Give
got something like seven or eight starred reviews, so a quick Internet search will lead you to dozens of well-written pieces on how important and relevant this book is. They're all telling the truth. This story needed to be told, and it needed to be written by a woman who had lived and experienced a similar story and it needed to get all the hype it did. I thought that before reading this book, and I'm sure of it after having finished it.
But I'm not writing about how relevant Starr's story is. I'm writing about how Starr, her friends and specially her family made me feel. And they made me feel a whole lot.
First thing I'll say, I expected The Hate U Give to be awesome. This wasn't an example of hyped book I went into fearing it'd disappoint me. I knew I'd love it. I was ready to love it. I was ready for it to make me cry (which is rare—trust me), but I wasn't ready for it to make me laugh. Not at all.
I was under the impression that a book with such a heavy topic would be…heavy. It was at times, but it was also light. It was also funny AF. Maybe your life experience won't allow you to find humor in it, but mine does, because I saw myself in it. I saw my family in it.
No, I'm not a Black woman, but I am a woman of color. A WOC born and raised in a poor community in a third world country, with POC parents, family members, friends and neighbors. I'm someone who has seen neighbors turning to drugs and crime because they thought it was the "easy" way out or because they had no other choice. I've heard gunshots too close to home. I've seen police cars speeding down my street day and night. I've been around injustice and prejudice. I've been raised in a family with strong women, fierce mothers and overprotective fathers. I've known people like the characters in Angie Thomas' books. I've been one or many of them. And maybe that's why I could find humor in this story. Maybe that's why I was either crying or laughing the entire time I was reading it.
Just so you have an idea, here are the only Kindle notes I made while reading:
*I AM SCREAMING* (and the variations: HLAHDGFK SCREAMING!!!! + SCREAMINGGGGGGG)
*CRYING* (and the variations: *Shit, crying again* + *Crying on the bus. So classy* + *Stop! I'm crying*)
Yes, I was that articulate the entire time.
Don't blame me. Blame Angie Thomas for writing Starr, her Daddy, her Momma, her Grandma, her brothers Sekani and Seven, their friend DeVante, and her Uncle Carlos. Blame all of them, because they were real and they were people. They were freaking people I could relate to because I've seen people like that in my life, too. They were people who made me cry with them and laugh with them and hurt with them.
This freaking book. This. Freaking. Book.
I know I can't come out and say everyone will love this, but I can't see how anyone wouldn't. Honestly. I just can't. I can understand some people having a few problems with some of the choices (I had problems with the story myself), but I can't imagine this book not making every reader feel.
I felt too much, that's for sure. I feared for the characters' lives, I fell in love with all of them, I shipped characters who weren't romantically involved at all (DeVante, I'm looking at you!), I laughed pretty much every time Starr's Momma opened her mouth and cried whenever I was scared something bad would happen to her father, I rooted for Starr to find her voice and I screamed when she did. I. JUST. FELT!
Again, maybe you won't spend half of the book laughing like a maniac on the bus, or crying on the bus, or talking to yourself when a scene is that good (also on the bus, because that's where I do most of my reading), but I imagine the story of a girl who's split between worlds while she tries to find her own voice will speak to you. I imagine you will hurt for the people who can't feel safe around those who are supposed to protect them from harm. I believe you will question some of your ideas when you see a gray world portrayed in so many colors.
The Hate U Give
is important because it opens a window (or several of them) into a reality that some of us try to ignore because it's easier that way. But to me, The Hate U Give is even more important because it speaks to me while portraying situations I'm familiar with… while giving me characters I can relate to.
I can't write a review to do this book justice, but I don't need to. My opinion is just one amongst many. But this book will not be one amongst many, and that's enough for me. Knowing that this book will be as big as it needs to be is enough for me.
So I'm just gonna finish this review with some quotes that helped make this book my favorite read of the year (a position I'm betting it'll still hold 8 months from now). Come see yourself with me:
Starr being all of us when we're doing shit we know we shouldn't be doing while hoping we don't get caught by our parents:
Problem is it would've taken Black Jesus to convince my parents to let me come. Now Black Jesus will have to save me if they find out I'm here.
Sekani being the sassy little brother we all want to have:
"Daddy, why you put me on the spot like that with Black Jesus?" Sekani complains.
Seven being the overprotective big brother we all want to have:
Two loud knocks againt the window startle us. Seven presses his face against the glass. "Y'all bet' not be doing nothing!"
Our pastor during one of those Sunday sermons when he's really feeling it:
Pastor Eldridge just about preached Khalil into heaven. I'm not saying Khalil didn't make it to heaven-I don't know-but Pastor Eldridge tries to make sure he gets there.
Our Grandma being our Grandma and our Daddy being her son-in-law:
"What? I better ask before ya'll have me sleeping in the house with a murderer, waking up dead!"

What in the… "You can't wake up dead," I say.

"Lil' girl, you know what I mean!" She moves from the doorway. "I'll be waking up in Jesus's face, trying to figure out what happened!"

"Like you going to heaven," Daddy mumbles.
Our Daddy and our Uncle telling us what we shouldn't be doing with our boyfriend if we want to see the light of day again:
"Why does Chris always have to be li'l' to you?" I ask. "He's not little."

"You better be talking about his height," says Daddy.

"Amem," Uncle Carlos adds, and they fist-bump again.
And finally, our Momma showing us while she's the person we should fear AND love the most:
And on the last message, left a few minutes ago, Momma says, "Oh, so you can't return my calls, but you can lead protests, huh? (…) I swear I'm gon snatch your life if you don't call me!"
There are so many more quotes that will stay with me for a long time, but this… this right here is the quote of the book for me:
"He was more than any bad decision he made."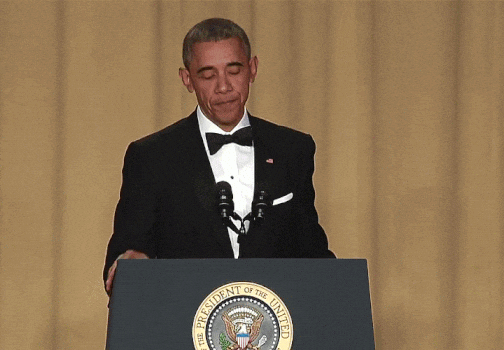 This book! This. Freaking. Book!
After all of that, all I can say is Go read this book, please. Go get some feelings and make some memories.
*If you liked this review (or not), if you read the book (or not), come say hello and leave your comments bellow.