Image and blurb from Goodreads
Seduction has never been so sweet! The
New York Times
bestselling author of the Cold Fury series—
Alex, Garrett, Zack,
and
Ryker
—returns with the first novel in a hot new trilogy.
Sela Halstead lost her innocence in a way that no sixteen-year-old should ever have to endure. She's spent years trying to forget that night even while wondering about the identities of the monsters who brutalized her—until a telltale tattoo flashes across Sela's TV screen. The incriminating ink belongs to Jonathon Townsend, the millionaire founder of The Sugar Bowl, a website that matches rich older men with impressionable young women. Obsessed with revenge, Sela infiltrates Townsend's world, only to come face-to-face with a tantalizing complication: Beckett North, his charismatic business partner.
The tech mastermind behind The Sugar Bowl, Beck always gets what he wants, in business and in bed. And yet, for a man who's done every dirty thing imaginable, there's something about the naïve, fresh-faced Sela that sparks his hottest fantasies. Because with her, it's not just about sex. Beck opens up to her in ways he never has with other girls. So why does he get the feeling that she's hiding something? In a world of pleasure and power, the shocking truth could turn them against each other—or bind them forever.
Note:

Sugar Daddy ends on a cliffhanger. Sela and Beck's story continues in

Sugar Rush and

Sugar Free!
Pre-Order: Amazon
4 "Stunning cover, sexy times and great cliffhanger" STARS.
Thank you, Loveswept!
Some books are easy to review, some not so much. This book falls into the latter category. But maybe this is a result of that freaking cliffhanger. I was warned it'd be there (thank you for that), but I completely forgot it'd come until it was staring me in the face. It sure left my heart beating a little faster.
First thing I'll say about this is: LOOK AT THIS COVER!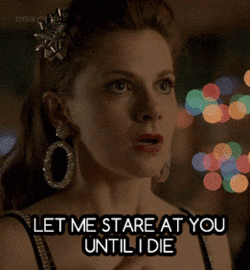 So, so beautiful. I absolutely love it. One of my favorites this year.
But while the cover had me stopping and clicking the link to read more, the premise was what caught my attention and made me go "ohhhh, this is gonna be good." And it was. It could've been better, but it surely wasn't a disappointment.
Join Sela Halstead on her revenge plan. An adult now, Sela was raped ten years ago on her sixteenth birthday. Brutally. By more than one guy, but she didn't know who they were. Not until she sees one of them giving an interview on TV. Right away, Sela recognizes the multimillionaire manwhore Jonathon Townsend

as one of the disgusting monsters who almost destroyed her life. After the initial shock, Sela decides on a plan. She's going to infiltrate Jonathon's business – a (sort of) dating platform that matches old, rich men with hot, sexy and in-need-of-money young women; in order to get close to the man himself. When she does, Sela is going to force him to give her the names of the rest of her rapists AND she's going to freaking kill him.
Yep. That's when you have me going: Yes, sister!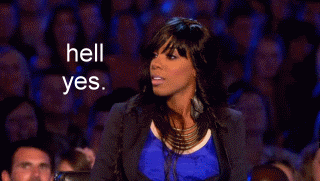 But Sela's initial idea to get close to Jonathon doesn't go as planned, and she's forced to improvise. That improvisation comes in the form of Jonathan's super sexy, smart and alpha male business partner Beckett North. Beck is immediately drawn to Sela. She sees in him an opportunity to put her plan back in motion. Smart girl she is, Sela is willing to take advantage of this opportunity and get to Jonathon. Of course she wasn't planning on Beck giving her something no other men achieved before – and it was definitely not part of her plan to want Beck more than she wanted her revenge.
This is the first book in a trilogy, which means we spend a lot of time building the relationship and trust between Beck and Sela. No surprise there since this is the recipe for most first-book-in-a-series romance/erotica (don't know how this is being market, but it's more erotica than contemporary romance, in my opinion). We have them going from sex partners to love partners, from distant to close, from strangers to a couple, and I enjoyed following that journey. It was nice to see Sela's development and growth. It felt good to see her open up to a man after such a traumatic experience.
But while I felt Sela evolved, I thought Beck stayed pretty much the same. The blurb made it clear that he wouldn't be the typical nerdy tech genius, but he came across more alpha than I expected. Some of Beck's actions when they were having sex bordered on abusive in my opinion, which made me doubt Sela's reactions to him. She's a rape victim still struggling to keep herself together and with a plan to kill her rapist, which tells me she's not over that experience at all. But she was quick to let Beck do things to her that she'd never let anyone do because it reminded her of that terrible night. While I understand this is supposed to show how they were coming to trust each other, at times it didn't feel believable. And Beck wasn't gentle. Nope. He was assertive. There were times he made it seem like he knew what was best for her in bed and he'd make sure she'd get it one way or another, even though he barely knew her at all. I'm not talking about a specific scene or situation, but little hints here and there that gave me that impression.
I would've also liked a little bit more of talking, getting to know each other instead of sex scene after sex scene. Having said that, if this is being marketed as erotica and not contemporary romance, then the focus on their sex life makes more sense. And the sex scenes were pretty hot. Like, hot hot hot.
The Sugar Bowl business idea is another positive. I don't know if there's such a platform in the real world (I wouldn't doubt it), but I though the idea was fresh and interesting. We didn't get to see a whole lot of it, but I'm guessing the next two books will explore the business side a little more.
I hope the same for Sela's revenge plan. I want and hope it comes back into focus full force, because while Beck and Sela's relationship kept me turning pages, it was Sela's plan to kill the man responsible for all her suffering that made me want to read this book in the first place.