If you've been following my recent reviews, you know I fell in love with Jamie Howard's second book, Until It's Right. If you haven't read it yet, you can check my love letter to Kyle here.
Just so you know, the author has appointed me "President of Kyle's fan club":
This is me: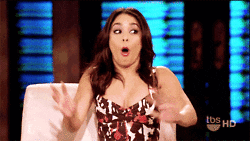 To help celebrate its release date (Go get you copy!), I'm going to start a new series on the blog: #DreamCast!
If I were to cast famous actors to play the two main characters, these would be my choices:
2016 Book Boyfriend - Kyle Lawson
Quotes from Until It's Right:
"Her eyes scroll from the top of my neatly styled hair to the soles of my black dress shoes."
"...she's all blurry since my flasses don't stretch that far."
"...or that his hair were a little darker and a little longer on the top like Kyle's..."

2016 Luckiest Girl - Haley Mitchell



Quotes from Until It's Right:


"...her brown hair difts forward in front of her face as she stares intently at the computer screen."
"Big blue eyes fly to my face and she smiles sheepishly"
What about you? Who would be your perfect Kyle & Haley?