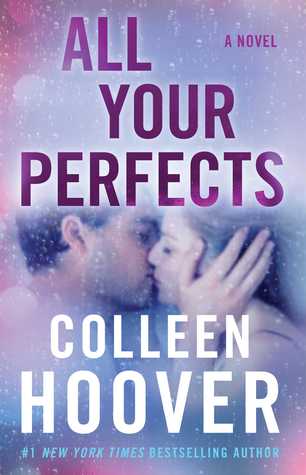 Image and blurb from Goodreads
Publication Date: July 17th, 2018
Publisher: Atria Books
Colleen Hoover delivers a tour de force novel about a troubled marriage and the one old forgotten promise that might be able to save it.




Quinn and Graham's perfect love is threatened by their imperfect marriage. The memories, mistakes, and secrets that they have built up over the years are now tearing them apart. The one thing that could save them might also be the very thing that pushes their marriage beyond the point of repair.


All Your Perfects

is a profound novel about a damaged couple whose potential future hinges on promises made in the past. This is a heartbreaking page-turner that asks: Can a resounding love with a perfect beginning survive a lifetime between two imperfect people?
4 "No Black & White + Marriage" Stars
CoHo writes complex characters. I guess most people who are familiar with her books (or at least the ones I read) would agree that there are a lot of grey areas in her stories; meaning, the characters do shitty things and the situations they have to face are shitty, but you still feel for them because they're only humans. That's one of the things I love most about CoHo's writing: she makes her characters flawed and humans. That makes it easier for me to relate to them and their stories.
It happened again with All Your Perfects, a book I'd been anxiously expecting for what felt like forever, but was actually less than six months.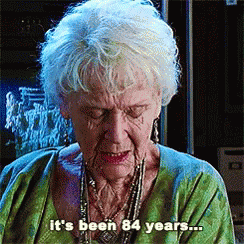 Anyway… CoHo tackles another extremely important theme in this novel and it focuses on a (gasp!) married couple. I can't remember the last time I read a love story between two people that have been married for a while, still love each other, but have been facing major problems.
For me, this was definitely a new and exciting reading experience. I loved how, even though Quinn and Graham have been married for 7 years, we still get chapters showing us how they fell in love, so we get to fall in love with them as they do for each other.
We also get to watch countless heartbreaking moments as these two struggle with something that is beyond their control (such an important topic and it was handled beautifully, in my opinion). It was impossible not to feel for Quinn and Graham, because they were dealing with the same problem but moving apart instead of coming together, which is what happens a lot of times in marriages.
Some might say, well, they could've talked about it, but a lot of times talking doesn't come easy because the other person feels like what they have to say is too ugly/heavy, or they can't even handle thinking about it, let alone speaking it out loud. I felt like some of that was what happened with Quinn, at least.
It was hard watching a couple that clearly loved each other deeply slowly fall apart because they were holding on to an ideal that wasn't possible any longer. Sometimes we get so lost in what we want life to be that we forget to appreciate how it is. That's a lesson Quinn and Graham had to learn the hard way.
And I'll tell you, there was a moment there when I thought their relationship was unfixable. I'm keeping this review spoiler free, so I won't get into details, but I was disappointed that CoHo chose to add that to the storyline. There was enough drama already, and this felt unnecessary and out of character. I'm trying to pretend it didn't happen so it doesn't ruin what was a beautiful, touching and important narrative.
Like all CoHo's books I've read so far, All Your Perfects was feels upon feels upon feels, lots of angst, characters making good and bad choices, and me rooting for them to find their happy ending.
*If you liked this review (or not), if you read the book (or not), come say hello and leave your comments bellow.