Image and blurb from Goodreads
Age Category/Genre: Young Adult Contemporary
Publication Date: May 8th, 2018
Publisher: Farrar, Straus and Giroux (BYR)
From the author of
I Believe in a Thing Called Love
, a laugh-out-loud story of love, new friendships, and one unique food truck.
Clara Shin lives for pranks and disruption. When she takes one joke too far, her dad sentences her to a summer working on his food truck, the KoBra, alongside her uptight classmate Rose Carver. Not the carefree summer Clara had imagined. But maybe Rose isn't so bad. Maybe the boy named Hamlet (yes, Hamlet) crushing on her is pretty cute. Maybe Clara actually feels invested in her dad's business. What if taking this summer seriously means that Clara has to leave her old self behind?
With Maurene Goo's signature warmth and humor,
The Way You Make Me Feel
is a relatable story of falling in love and finding yourself in the places you'd never thought to look.
Buy Links: Amazon
3.5. "KoBra" Stars
ARC via NetGalley.
Thank you,
Farrar, Straus and Giroux (BYR)
First of all, I'm a little late with this review, but I'm totally blaming life for that one
. *hides behinds hands*
I was super excited to get a chance to read this book because OMG, a half-Brazilian main character. I didn't even mind that this wasn't written by a Brazilian author (at least I haven't found any info saying the author is Brazilian) because I thought the representation was pretty decent.
Clara and her parents had some moments that were just bold and loud and charming in a Brazilian way. Clara wasn't an easy character to get behind because she was a little extra, but she was full of life and had a bold sense of humor, which is something that immediately makes me think of my people. Plus, she ate fried-egg sandwiches and drank caldo de cana, which will always be a BR thing for me. I love those things and I'm hungry just thinking about them, by the way.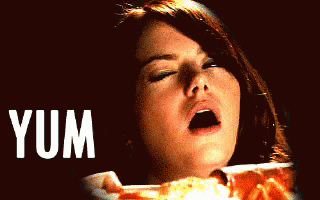 As far as I'm concerned, the rep of different cultures was of this book's best features. Clara was half-Korean and, although I can't say I know much about Korean culture, I could still tell the elements were well represented. And the diversity didn't stop with the main character. We had a strong, smart and amazing young black woman with a beautiful and well-structured family. A cute Chinese guy who was an absolute dream. And smart talks about diversity and feminism. I really, really loved all of that.
Something I also adored was Clara's relationship with her Dad. They had a strong bond that was built founded in friendship and freedom and respect. Clara did break some of that respect toward the end, but it felt like a necessary step so she could see and appreciate her father, who was a great man. I'm a little in love with Clara's father and I don't care.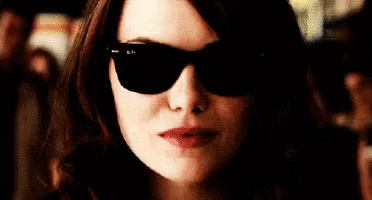 My third favorite thing about this book was Clara and Rose's friendship. It started out with Clara annoying me for being unfair to Rose, but it developed into a beautiful bond between these girls that were nothing like each other. Rose learned how to let go a little with Clara, and she learned to take things a little more seriously with Rose. They complemented each other and I can see that friendship lasting for a long time.
As to Hamlet, the love interest, all I have to say is: ADORBS!!! TOTALLY ADORBS!!!
Now, to the thing I wished had been handled better: Clara's friendship with Felix and Patrick. I understand growing up and changing can lead people to drift apart from old friends and find new ones, but I didn't approve of the way Clara did this. It often felt like she was becoming "too good" for the guys who used to hang out with her before, and she treated them poorly instead of being honest with them. It left a bad taste in my mouth.
I also had a hard time buying how Clara's dad simply left two teenagers in charge of his food truck for so long without supervision after they had just started working there. It sounded a little immature and not believable, considering he had high hopes for his food business.
Having said that, The Way You Make Me Feel turned out to be a fun read with a main character that is so out there she made me laugh out loud a few times; tons of Brazilian references that actually made sense (not something I see often in books); food that made my mouth water; amazing friendship and cute romance; and a father-daughter relationship that was goals and made me tear up. The book had a slower start, but after the 50% mark it really won me over.
*If you liked this review (or not), if you read the book (or not), come say hello and leave your comments bellow.