Age Category/Genre: Adult Contemporary Romance
Publication Date: February 1st, 2018
If someone were to ask Jasmine Santos to describe the last few years of her life with a single word, it would definitely be a four-letter one.
After seventeen years—and countless broken bones and broken promises—she knows her window to compete in figure skating is coming to a close.
But when the offer of a lifetime comes in from an arrogant idiot she's spent the last decade dreaming about pushing in the way of a moving bus, Jasmine might have to reconsider everything.
Including Ivan Lukov.
4 "Yes, YES, More Zapata" Stars
OMG, was this the best reading week or what? I not only got an ARC of Baby Maker by P. Dangelico, but I also find out that Mariana Zapata had just released another book. How in the world of books did I not know about this release from one of the queens of slow burn? No idea!!!
But I correct that mistake, and I did it fast. Almost as fast as I read this book.
One moment I had just started it, then I blinked and it was 1 am and I needed to sleep because WORK IS A THING (why is work a thing when we have great books to read?) and then I sort of had to make time during work to read just because I could NOT stop. So I did. Don't tell anyone!
I simply devoured this book. Even after getting my fix of love-to-hate + slow burn from Baby Maker, I couldn't control myself when it came to From Lukov with Love because it was just that amazing.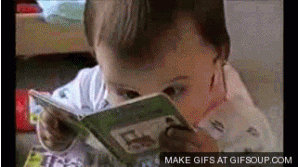 So, what was this book about? Oh, well, it was about amazing, brilliant, strong, independent, please be my friend Jasmine Santos and smart-ass, hot, animal-lover Ivan Lukov and how they hate each other and how they are perfect for each other.
Dude, the shipping throughout this book was insane. Insane. I wanted them together from the moment Jas mentioned Ivan and how she disliked him, so imagine my complete joy when their first interaction was basically those two mocking each other and eye-sexing eaching other even though they had no idea that was what they were doing.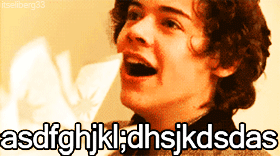 It took forever and ever for them to go from eye-sexing to everything sexing, but who cares when all I want in life is my fix of slow burn romance? So while I wanted for the kisses and all, I got to see a lot of this: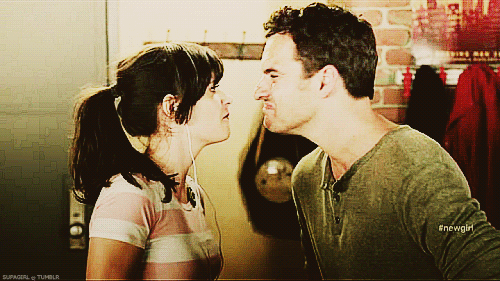 All of it made me happy.
*sighs*
So, if you didn't get it from this incoherent review, I loved this book! And I love Mariana Zapata's brand of turning enemies into friends and into lovers with that slow, slow burn even more.
*If you liked this review (or not), if you read the book (or not), come say hello and leave your comments bellow.