Image and blurb from Goodreads
Title
: Baby Maker
(It Take Two #1)
Category/Genre
: Adult Contemporary Romance
Publication Date
: February 20th, 2018
Stella Donovan's biological clock is a ticking time bomb.

The successful financial manager has spent her adult life building a career and neglecting her personal life. Problem is, she doesn't believe in marriage. Not after watching her mother be treated like garbage by her father. Nope, marriage is not for her. All she wants is a baby. All she needs is a man to agree to her terms.

Dane Wylder, recently retired NFL tight end and future Hall of Famer, wants a baby.

Naturally, marriage is off the table. He's not the marrying type. Women are great––as long as they're trying to get into his bed and not his heart. But after years of living only for himself, he's ready to be a father.

Sparks fly when a successful financial manager and a legendary football player enter into a legal agreement to have a kid together. They planned on everything––they just didn't plan on each other.
4 "Have a baby with me" Stars
After reading three books by P. Dangelico, I can absolutely say I'm a fan and I need more.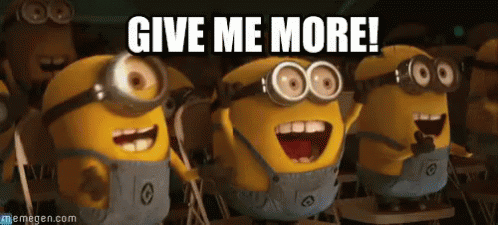 Baby Maker
brings the same SLOOOOW burn, awesome main characters and

sizzling chemistry

that made me fall in love with her other books, so it's no surprise I read this in one day and loved it.
One thing I can always count on when it comes to P. Dangelico's romances are strong female characters. All her MC's are independent women who face their problems head on and make the men know they're the bosses.
In this case, the boss is Stella Donovan, a successful financial manager who despises the idea of marriage, but is more than ready to have a baby. She doesn't want a husband, but she wants her kids to have a present father, so she's looking into the idea of co-parenting (a concept I wasn't familiar with) and looking for the perfect candidate. Easier said than done, but Stella isn't willing to give up.
Enter retired NFL player, Dane Wylder, a man who wants the same thing as Stella: a child, but no wife. They seem perfect for each other. Except Stella pretty much hates his guts--and it's all his fault. But just like Stella, Dane isn't willing to give up on his mission to prove that he's the perfect candidate to make a baby with her.
If you're familiar with this author's work, you know what follows: despise turns into companionship that turns into friendship that turns into mutual attraction that turns into flames that finally turns into romance. Slow, slow and slow, and exactly how I like it. And when it happens.... You guys!!! The begging got me like nothing else did.
"Kiss me back...please kiss me back".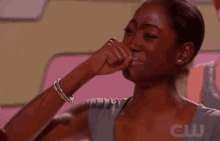 I also have to give extra points for all the scenes with characters from her previous books. I love
Ethan Freaking Vaughn
, so I'm always happy to see my baby. Cam and Calvin also made an
appearance, since Stella's mom is Calvin's trusted housekeeper.
So, what I'm saying is: Go read this book. Go read Baby Maker, Wrecking Ball and Sledgehammer. Go read whatever P. Dangelico wrote before those books, and keep an eye on what she'll write next. You can thank me later.
*If you liked this review (or not), if you read the book (or not), come say hello and leave your comments bellow.