Today only, Love in the Friend Zone by Molly E. Lee is on sale for $0.99! Don't miss your chance to pick it up for a great price, and get ready for the release of Love Between Enemies, the first companion novel in the Grad Night series, which comes out on Jan. 8, 2018.
Each of these books takes place between two teens at an epic Grad Night party, and we're pretty sure that once you pick up

Braylen and Fynn's story in

Love in the Friend Zone, you won't be able to resist Zoey and Gordan's story in Love Between Enemies!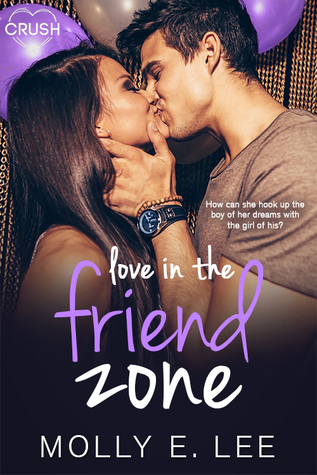 Title
: Love in the Friend Zone
Author
: Molly E. Lee
Category/Genre
: Young Adult Contemporary Romance
Publication Date
: August 14th, 2017
Publisher: Entangled Teen (Crush)
The only thing worse than not being able to tell your best friend you're head over heels in love with him? Having to smile and nod when he enlists your help to ensnare the girl of his dreams.
Braylen didn't even want to go to Lennon Pryor's epic graduation-night party, but when Fynn begs her to be his "wingwoman," she can't deny him. Talking up her BFF—how he's magic behind a camera, with a killer sense of humor and eyelashes that frame the most gorgeous blue eyes in the history of forever—is easy. Supporting his efforts to woo someone so completely wrong for him? Not so much.
Fynn knows that grad night is his last shot before leaving for college to find true love. And thanks to Bray, he gets his chance with the beautiful Katy Evans. But over the course of the coolest party of their high school careers, he starts to see that perhaps what he really wants has been in front of him all along. Bray's been his best friend since kindergarten, though, and he'd rather have her in his life as a friend than not at all.
Disclaimer: This Entangled Teen Crush book contains one epic party, complete with every high-schoolers-gone-bad shenanigan, and two best friends whose sexual chemistry is off the charts…if only they'd succumb to it.
Read my review here and you'll see how excited about the next book I am. In case you need visual, here it is: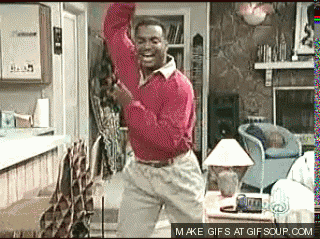 So here is the blurb for Love Between Enemies so you can join the "Give it to me now" club:
Zoey Handler is ready to put an end to her decade-long rivalry with Gordon Meyers. They've traded top spot between valedictorian and salutatorian for years, but all that's over now. Right? But after a crazy graduation speech prank gets out of hand, suddenly their rivalry turns into all-out war. Time to make peace with a little friendly payback.
Step one? Make him believe they're now friends.
Step two? Show him the time of his life at an epic graduation party.
Step three? Don't fall for his tricks.
Step four? Absolutely, positively, do not kiss him again.
So what if he's cute? (Okay, hot.) So what if he's charming? (Heaven help her, tempting.) So what if he apologizes? (That has to be fake.) She knows the real Gordon. And no matter how much her heart begs her to stop, there's no turning back.
Disclaimer: This Entangled Teen Crush book contains one epic party, complete with every high-schoolers-gone-bad shenanigan, and two rivals who discover maybe they could be something much more…if only they'd stop fighting long enough to notice it.
Available to Pre-order Now Wherever You Buy eBooks!