Title: Legs
Author: Kelly Siskind
Genre: Romantic Comedy
Release Date: September 27th, 2017
Running into your one-night stand is a special kind of awkward. Competing against him in a wine tasting contest is delicious torment…
On Rachel's twenty-seventh birthday, she wishes to finally find a rewarding job. What she doesn't wish is to drink a boatload of wine, sleep with a tattooed bad boy, and drunk email her boss in one glorious, career-ending move. But the fiasco pushes her to pursue a career inspired by her late father's love of wine: sommelier.
Unfortunately, she's competing against her infuriating one-night stand, a man as intoxicating as a Pinot Noir.
Two years ago, Jimmy was set to inherit his family winery. Then it got ripped from his grasp. To close that dark chapter of his life, he plans to win a local sommelier contest and use the press to expose his family's tainted wines.
Jimmy loves studying the streaks of alcohol that cling to a wineglass, known as the wine's "legs," but other shapely legs are stealing his focus. Tantalizing legs. Legs that had wrapped around his waist for one wild night. Jimmy, sadly, has a weakness for legs.
4 "Talk dirty to me" Stars
ARC provided by the author.
New Kelly Siskind book? Of course I was immediately in, and I'm so glad I got the chance to read this.
If you have read this author's previous works, you'll know she always finds a way to insert humor in her swoony, sexy stories, and Legs is no different. There are some pretty funny situations featured in this book, and an overall "feel good", "keep smiling while you read" vibe to it.
Something else that won't be lacking in Kelly Siskind's love stories is sexy times. Lots of it. Whether the characters are actually doing it or simply looking at each other, you'll get the sexy vibe and it'll leave you breathless.
The chemistry between Rachel and Jimmy was craaazyyy (BTW, if you haven't already, go read Chasing Crazy, this author's debut). From the moment they met, which was hilarious, these two were on fire.
I have to confess I had a "WTF" moment when Rachel and Jimmy's first time (no spoilers, since the blurb calls Jimmy her one-night stand) faded to black. One part of me was sort of glad that I didn't see it because I'm not a fan of characters getting to it in the first few chapters. I like my angst, slow burn and tension, thank you very much. But another part was seriously wondering why this author wasn't using her great sex-scene writing powers. Then, one I realized the fade to black helped the character's arc AND kept the tension between them, I was thankful the author chose that path.
And let me tell you about that tension. While Rachel did her best to avoid falling back into bad-boy, tattooed, Mom-will-never-approve Jimmy's bed, he didn't give up. The man was relentless in a dirty-talking way. Dude, that man's dirty mouth.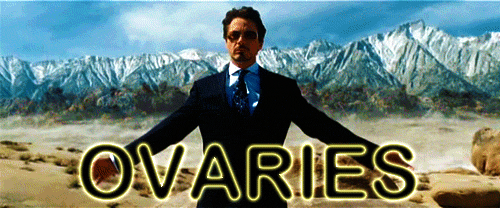 I can't even tell you how much my love for Jimmy grew every time he opened his mouth. LOL.
Another super positive aspect of Legs was its focus on wine as the connecting theme between the characters. I confess I know nothing about wine, but I love drinking it, so I was happy to learn a little bit more about it.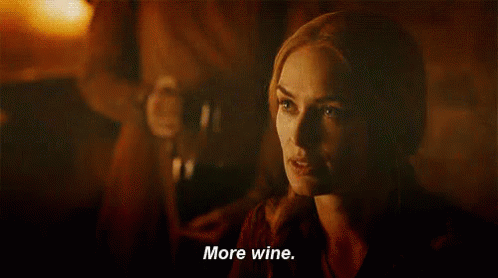 Rachel and Jimmy's passion for wine bled through the pages, but didn't take over the story in a way that pushed the romance or their individual subplots aside. In fact, it helped connect all those elements. Wine was a part of Jimmy's arc with his family and Rachel's search for a fulfilling career. It was also what brought those two together.
In the end, Legs only proved that I did right when I rushed to request Kelly Siskind's new book. This author balances the right amount of heat, romance and humor in her stories, creating the kind of romance books I fall hard for.
Rachel settled onto the stool beside me, her spine ramrod straight. She tucked her elbows to her sides. Not exactly relaxed.
A drink could help. "What's your poison?"
"Apparently dangerous men I don't know, but I'll have a glass of the Lynmar Pinot."
I could do dangerous. "If I'm your poison after two minutes, imagine how you'll feel in a few hours." That earned me a long swallow from her. "She'll have the Foursight," I added to Cameron. It was sweet how confident she was ordering that wine, but her lips would taste so much better after a sip from my glass.
She shot me a look, her freckles sharp against her reddening cheeks. "Pretty sure I can order for myself, and I'd like the Lynmar."
"You don't want the Lynmar. 2011 was a brutal year. Trust me." No need to bore her about the early rains that season and the lack of fruit.
"Actually I do want the Lynmar."
Cameron moved to grab the bottle, but I held up my hand. He halted.
To her, I said, "I've been sipping the Foursight since I got here. You telling me you don't want a taste?"
Her attention dropped to my lips again, and she grazed her teeth over hers. Fire sparked in her brown eyes. "I may want a taste of that wine. Later. For now I want the Lynmar."
"The season was hard, not crap."
"The Foursight is a sure thing," I said. She must have seen the heat in my gaze.
"I like the underdog," she countered, a sultry note to her voice. "Finding a diamond in the rough. The vines that survived 2011 were stronger, and a few vintages shone. Like the Lynmar. Hints of spice. Creamy mouthfeel." A quiet hum passed her lips.
Okay. The girl knew her wine, and my attraction to her spiked. With the haunts I'd been frequenting, and my bartending gig at Rudy's Tavern, I hadn't been around a woman like her in ages. No visible ink, her outfit more conservative than racy. Her straight brown hair would look sexy as hell tangled in my fist. "You sure you don't want to skip to the mouthfeel part?"
She smiled freely, the first hint of her letting loose. "I'm still not sure how bitter the aftertaste will be."
My answering grin was just as carefree. "I know how to make it sweet, Sunshine."
She barely reacted, but her nostrils flared. "Then get me a glass of the Lynmar."
"I'm already regretting walking in here."
I chuckled, unsure the last time flirting had been this much fun. "How about a bet?"
"I don't bet with strangers."
"But you have drinks with them?"
She paused. "What sort of bet?"
Between her rejection at Vesper and her stiff posture now, sitting beside me was probably pushing her beyond her limits. Limits I wanted to test. The women I'd messed around with weren't tough to reel in. We were always after the same thing: a fun night between the sheets. The girl at my side was tipsy, but not so drunk she didn't know what she was after. Something told me if I could unlace her, it would be lightyears beyond fun.
"You do a blind tasting of the Foursight and the Lynmar," I said. "If you can't tell them apart, then I buy you a glass of my choosing, and I get to taste it on your lips. At my place."
"That escalated fast." So did her breathing.
"Did you want this to go slow?"
Instead of turning me down, she said, "If I win…if I guess each wine, what do I get?"
I barked out a laugh, but there was nothing funny about her joke. Two years ago, I'd have been able to ante up. "Might be out of my budget. Anything else?"
She looked at me through lowered lashes. "My place."
Now we were getting somewhere.
Kelly is the author of CHASING CRAZY, MY PERFECT MISTAKE, A FINE MESS, and HOOKED ON TROUBLE, the latter three being part of her Over the Top series. A small-town girl at heart, she moved from the city to open a cheese shop with her husband in northern Ontario. When she's not neck deep in cheese or out hiking, you can find her, notepad in hand, scribbling down one of the many plot bunnies bouncing around in her head. She's also an incurable romantic, devouring romance novels into the wee hours of the morning.