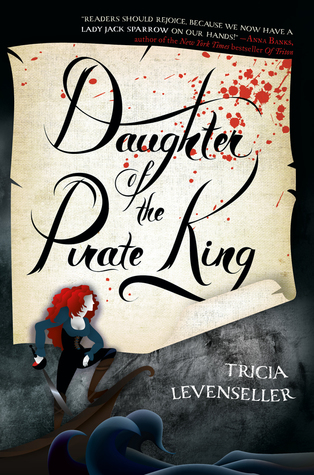 Image and blurb from Goodreads
Title
:
Daughter of the Pirate King
(Daughter of the Pirate King #1)
Author
: Tricia Levenseller
Category/Genre
: Young Adult Fantasy
There will be plenty of time for me to beat him soundly once I've gotten what I came for.

Sent on a mission to retrieve an ancient hidden map—the key to a legendary treasure trove—seventeen-year-old pirate captain Alosa deliberately allows herself to be captured by her enemies, giving her the perfect opportunity to search their ship.

More than a match for the ruthless pirate crew, Alosa has only one thing standing between her and the map: her captor, the unexpectedly clever and unfairly attractive first mate, Riden. But not to worry, for Alosa has a few tricks up her sleeve, and no lone pirate can stop the Daughter of the Pirate King.
4 "Kickass Girl Pirate" Stars
Dude, we have a kickass girl pirate as a protagonist. And I mean a kickass girl pirate in the sense that YES, she kicks ass and she is a bloody pirate. She even has her own ship!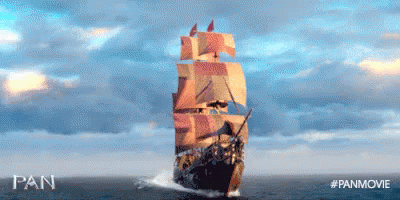 Alosa is the daughter of the pirate King and she's all about scheming, lying, stealing, fighting, scheming a little more, fighting a little more and making a sexy pirate fall in love with her because she's a freaking KICKASS GIRL PIRATE and OMG, I'm so obsessed with her.
Authors often describe their female characters as badasses, but they're mostly exaggerating. That's not the case with Alosa. She's smart, independent and truly powerful. She isn't afraid to get down and dirty, but she still wants to look pretty because YES, girls can be tough and pretty at the same time!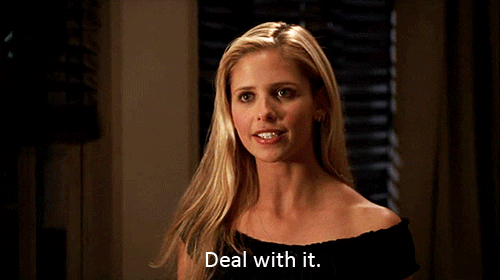 I absolutely loved Alosa. Loved, loved.
I also loved the romance. Dude, the hate to love was spot on and gave me ALL THE FEELS! I lived for their banter. *heart eye emoji* Riden was a great love interest and he kept things interesting because he knew how to push Alosa's buttons. I was also impressed with the complexity of his relationship with his brother, because they're so different. I love a good sibling story, and I'm dying to know more.
The writing was also pretty good. As a fan of first person narrative, I was more than happy to be inside Alosa's head and read her story as she narrated it in first person.
Another plus was how the plot for this book was handled in a way that closed that chapter, but still clearly opened the path for more. I wasn't ready to say goodbye to the characters just yet, so I'm more than pleased that I'll get to see more of them.
I'm extremely happy I got to read this book because it gave me exactly what it promised: pirates, kickass girl(s), great enemies-to-lovers romance and the prospect of awesome new stories to come.
*If you liked this review (or not), if you read the book (or not), come say hello and leave your comments bellow.